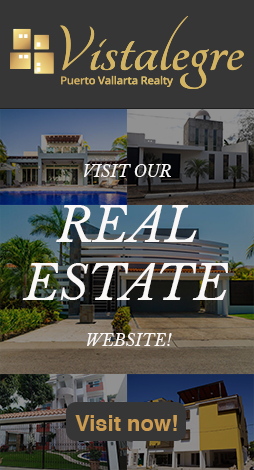 How to Import Automobiles with Salvage Titles, to Puerto Vallarta Mexico?
Thur. Jun/6th/2019.
---

---
Lets be clear about what does the term Salvage title mean first. It is an Automobile that has been through total damage and has been termed as a total and complete loss by the insurance company, not only that but a claim has been paid by the insurance company to the owner of that automobile.
For example, a car is termed as total loss 21 days after it has been stolen and not recovered by the police. In such a case, the insurance company pays the claim for the car to the owner and marks the car under a salvage title.
If you ask how you can import automobiles under salvage title? The answer is, you cant. The rule, however, isnt written on stone, there are a few exceptions to this rule. But first, lets discuss which vehicle comes under a salvage title.
Salvage Titles Banned from Importation into Mexico
---
Since there is a long list of such vehicles, there is a strong probability that your Salvage title may come under this. An Automobile cannot be imported inside the border of Mexico if it comes under any of the following:
DLR SALVAGE
SALVAGE-PARTS ONLY
LEMON SALVAGE
SALVAGE LETTER-PARTS ONLY
FLOOD SALVAGE
SALVAGE CERT-LEMON LAW BUYBACK
SALVAGE CERTIFICATE-NO VIN
SALVAGE TITLE W/ NO PUBLIC VIN
DLR/SALVAGE TITLE REBUILDABLE
SALVAGE THEFT
SALVAGE TITLE-MANUFACTURE
BUYBACK
COURT ORDER SALVAGE BOS
SALVAGE / FIRE DAMAGE
SALVAGE WITH REPLACEMENT VIN
BONDED SALVAGE
WATERCRAFT SALVAGE
SALVAGE KATRINA
SALVAGE TITLE WITH ALTERED VIN
SALVAGE WITH REASSIGNMENT
SALVAGE NON-REMOVABLE
Lets be clear about what does the term Salvage title mean first. It is an Automobile that has been through total damage and has been termed as a total and complete loss by the insurance company, not only that but a claim has been paid by the insurance company to the owner of that automobile.

For example, a car is termed as total loss 21 days after it has been stolen and not recovered by the police. In such a case, the insurance company pays the claim for the car to the owner and marks the car under a salvage title.

If you ask how you can import automobiles under salvage title? The answer is, you cant. The rule, however, isnt written on stone, there are a few exceptions to this rule. But first, lets discuss which vehicle comes under a salvage title.

Heres a very helpful site that can be translated by google automatically http://www.comercioyaduanas.com.mx/cursos/curso-de-importacion-de-autos-a-
---
---
Read More Blog Entries
---



---
Back To Topics