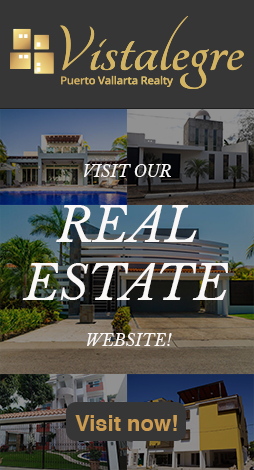 5 Hidden Gems of Puerto Vallarta
---

---
Most tourists who arrive in Puerto Vallarta head directly for popular attractions like the Malecon, Los Muertos Beach or even straight to an all-inclusive resort on the shores of the city. However, travelers can get a much more unique experience out of their stay in the area by venturing slightly off the beaten path. This selection of hidden gems offers a look at Puerto Vallarta as it once was, as an undiscovered yet extraordinarily beautiful fishing village framed on all sides by golden sands, verdant jungle, and majestic mountains connecting this enchanted land to the brilliant blue skies above.


Mismaloya
---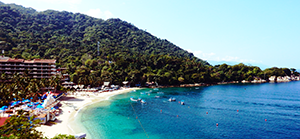 Mismaloya may not be technically within city limits, but as the beach where Puerto Vallartas destiny was permanently changed, it certainly warrants mention. Film buffs may recognize this still pristine playa from the classic movie Night of the Iguana, which led directly to the explosion in popularity for Puerto Vallarta as a vacation destination and the rapid development that made the city what it is today after director John Huston as well as several of the films stars made their full time homes in the area.

Despite this, Mismaloya maintains a distinctly intimate vibe that draws many more travelers than tourists. Its friendly sands are home to a network of waterfront dining options that specialize in delicious fresh caught seafood. There is a magnificent array of wildlife in the area from rare and beautiful birds to the resident iguanas that populate both the trees and the film that made them famous. More adventurous explorers can also reach a popular local cliff diving spot for a quick adrenaline rush.

An added area of interest nearby is the Mama Lucia tequila factory, offering both tours and tastings to thirsty travelers. Mismaloya is also home to the Puerto Vallarta Zoo, a preserve built directly into the surrounding jungle that brings visitors into close contact with area wildlife. Mismaloya is an outstanding place for a day trip, and there are also accommodations in the area so you can extend your stay in this alluring environment even further.

Getting to Mismaloya is as simple as catching the orange bus line that departs from the corner of Basilio Badillo and Constitucion, directly outside the Oxxo convenience store. From there, the bus will take passengers south down Highway 200, delivering them to their destination in Mismaloya in just under half an hour of scenic coastal riding.

Another important concept in the community of Yelapa is conservation of its idyllic scenery. Litter pickup and general cleanliness is taken very seriously by area locals, and so guests should be sure to bring along a small plastic bag to remove their refuse after an enjoyable visit to this unspoiled utopia.


Los Arcos Marine Park
---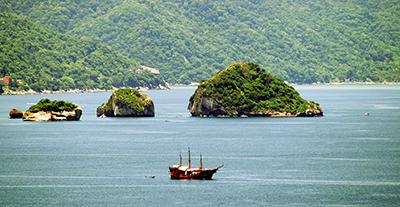 For visitors looking to enjoy a truly pristine slice of Puerto Vallarta, there is the paradise within paradise known as the Los Arcos Marine Park. Inaccessible by land, those wishing to experience its tropical confines must take a water taxi, which depart from the pier at Los Muertos Beach outside downtown Puerto Vallarta and transport passengers for less than $5.

Los Arcos is popular among visitors that enjoy snorkeling and scuba diving thanks to its network of caves, tunnels and reefs. It is also home to a number of fascinating avian species including penguins, pelicans and multiple species of parrot. Wildlife lovers also come to Los Arcos in droves during whale and dolphin migration season to observe these marine wonders in their natural habitat.

This protected environment offers its guests the chance to relax in a serenely sunny scene or nap in the shade of a palm tree undisturbed by the flocks of tourists that populate more well-known beaches in the area. If youve ever wondered what it was like to spend an indulgent afternoon on your own private island, Los Arcos Marine Park is as close as most visitors will ever get.


Yelapa
---
Yelapa is the southernmost point of the Banderas Bay, with its remote location lending to its exclusive nature.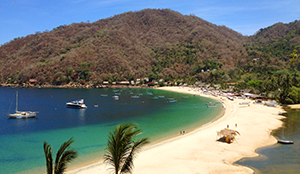 The village is most readily accessible by boat, with water taxis leaving from Los Muertos Pier as well as other points in the area. Travelers looking for an escape from the modern metropolis that is Puerto Vallarta will find their peace in Yelapa, with its crystal clear waters and secluded, shimmering sands. Yelapa is legendary for the quality of its snorkeling as well, with this area of the bay playing host to a colorful array of wildlife.

Yelapa takes great pride in being a respite from the glowing digital world that surrounds most tourists, with access to amenities such as electricity and vehicles extremely limited. However, the town does have an unlimited supply of live music, artistic spirit, and good times. As many travelers would be well-served to simply unplug every once in a while, a place that takes real life presence and experiences as seriously as Yelapa is a welcome oasis of reality in an increasingly artificial society.


The Marieta Islands
---
Anyone who visits Puerto Vallarta looking for unforgettable scenery should make plans to pay a visit to the Marieta Islands. Visitors travel from around the Banderas Bay to enjoy this spectacular site, comprising a small group of tiny uninhabited volcanic islands, and although the locale is an hours sailing time from downtown Puerto Vallarta, the vistas are well worth the voyage.

On a journey to the Marieta Islands, passengers will be treated to a privileged perspective of the Puerto Vallarta area en route to their final destination. Perhaps the most famous point in the Marieta Islands is the hidden beach, a once-underground beach that was exposed to the surface years ago during weapons testing decades ago. The result is an incredible partially covered beach that is only accessible by swimming through a short undersea tunnel.

The Marieta Islands are celebrated in the birdwatching community for its prized assortment of regional marine birds such as the Blue-Footed Boobie, which is only typically found in the Galapagos islands and other scattered locations. It is also a coral reef zone and home to countless local species of undersea life, making it one of the most significant biospheres in all of Mexico. This cherished status has given the island standing as a National Park, and visitors should take care not to disturb the environment.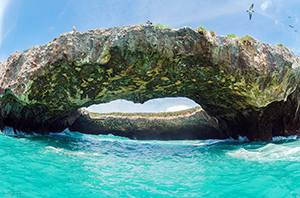 Los Animas
---
Los Animas is another small beach south of Puerto Vallarta that offers a magnificent look at what makes the Puerto Vallarta area so special. A short bus ride from downtown followed by a scenic hike puts you in the midst of the Banderas Bays unique blend of jungle, mountain and oceanfront, making for a range of truly stunning photo opportunities. The area can also be reached by water taxi, and is the first stop for rides heading west within the southern portion of the expansive Banderas Bay.

Along with its visual magnificence, Los Animas also offers a range of activities for its guests. Visitors can do some dynamic sightseeing with a ride on a bouncing banana boat, soar high above the turquoise waters on a parasailing adventure, or simply kick back with a cold drink under one of the many umbrellas on the beach. Los Animas also has its Beach Adventure Park, a dedicated activity zone featuring a canopy tour, hanging bridges, rock climbing and naturally, a tequila tour.

Los Animas is a hotbed for deliciously fresh foods, as the area enjoys not only the constant bounty of the sea, but a range of produce options thanks to the highly arable soil. Avocados, mangoes and other local delicacies are proudly cultivated here, and no day trip to Los Animas is complete without stopping to sample this unforgettable local fare.




The Puerto Vallarta area offers no end of activities and attractions for tourists, but venturing away from the heart of the action can offer a welcome escape from the constant influx of visitors. These hidden gems of the Banderas Bay area offer incredible experiences to adventurous travelers, and simply cant be missed by those seeking to take in all of what the area has to offer.


---
Read More Blog Entries
---


---
Back To Topics