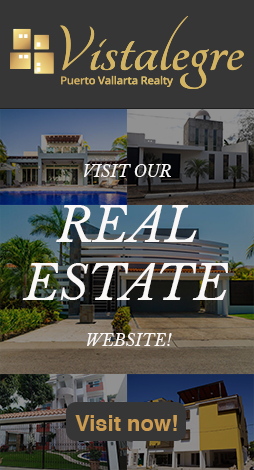 Puerto Vallarta - Local Area Guide
---
---
Puerto Vallarta's heart beats in every rooftop, garden and street of this beautiful city that once was a mining town in the 19th Century called "Las Peñas". It emerged because miner people from the mountains need a port in the Banderas Bay, where they could load and unload various products from their mining, agricultural, fishing and forestry activities.
Explore Puerto Vallarta's beautiful tropical vegetation which covers its mountains and shelters hundreds of species of birds, orchids, and wildlife such as the ocelot, the jaguar and the iguana. See how hunchback whales leap out of the water and dolphins playing around or travel out to sea to fish marlin, tuna and sea bass.
If food is important to you when choosing a holiday destination, you won't find a nicer place to visit than Puerto Vallarta, find from simple and traditional food in outdoor cafes and local restaurants, to innovating gourmet food in international restaurants.
Discover its beauty with original inhabitants who are open, friendly, and welcoming. They have received locals and foreigners with open arms for as long as one can remember. This has always been their greatest asset.
It was considered to be "The most romantic destination in Mexico". Due to the beauty of its different natural landscapes and its charms, Puerto Vallarta comes highly recommended for big occasions and sharing experiences with that special person, from a delicious dinner, celebrating romance, to getting married and honeymoons.
Puerto Vallarta is a paradise. It's the home of artists and culture fans from around the world. The vibrant artistic scene is reflected in the large quantity of art galleries, public sculptures, and cultural festivals.
Last but no least, we are considered to have one of the best LGBT scenes in the world due to its tolerant atmosphere, great cuisine, wonderful climate, beautiful beaches, and all of that Mexican charm but with a cosmopolitan touch. In the "Zona Romántica" you will find restaurants, beach clubs and even spas and hotels.
Visit Puerto Vallarta and discover why we love it so much.
---
Discover Our Categories
--- Take a look at our Top Activities . Enjoy incredible experiences while visiting this gorgeous beach destination that is Puerto Vallarta