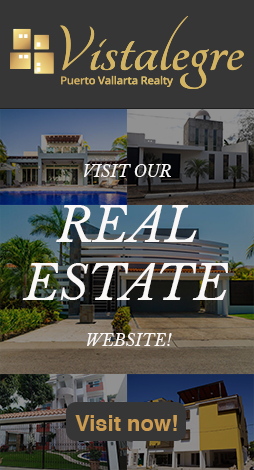 Mexicos most visited botanical gardens is right here in Puerto Vallarta
Fri. Nov/16th/2018.
---
---
Vallarta Botanical Gardens has provided an unprecedented opportunity for the community of Puerto Vallarta to share the wonder of the vastly diverse flora of Mexico with the world. They have created & displayed botanical collections in a safe environment with viewing trails, & have already built the most visited public collection of orchids in the country of Mexico.

The mission of Vallarta Botanical Gardens is To create Mexicos foremost botanical garden for the propagation, study, discovery, conservation, & display of Mexican native plants for the enjoyment of Puerto Vallartas residents

Watch the video:



---
What to bring:
---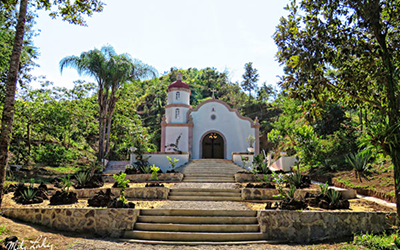 Water & Sunscreen
Insect Repellent (we also sell a variety of options at the Garden)
Long pants and long sleeve shirts to stay covered and protected from bugs (optional)
Sneakers or shoes suitable for easy to medium hiking trails
Swimming suit & towel if you plan on swimming in the river
Money (we accept CAN, USD and MXN. Credit cards are accepted in the restaurant, gift shop, and entrance gate. Visa or MasterCard accepted.)
How to get there:
---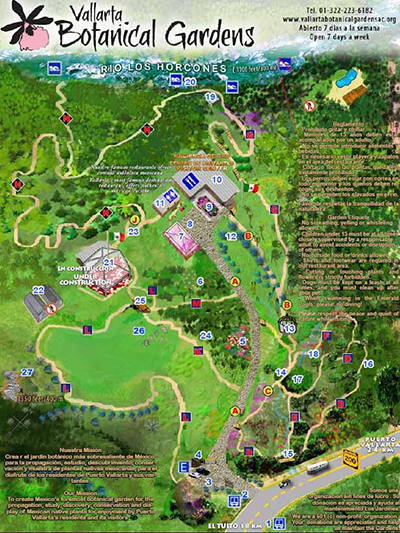 The Vallarta Botanical Gardens is located at the Km. 24 marker of Highway 200, Carretera Puerto Vallarta a Barra de Navidad, the only road that goes south from Puerto Vallarta (PV). The drive to the Gardens takes approximately
30 minutes from Old Town PV ( 15 miles =24 km.)


Hours & Admission
---
Just $200 Pesos per person!
Kids (4 and under) Free


Garden Hours


Normal Garden Hours:
Open Daily 9 a.m. 6 p.m.
Restaurant: Open Daily 9 a.m. 5 p.m. (Closed Mondays)
Garden Etiquette
---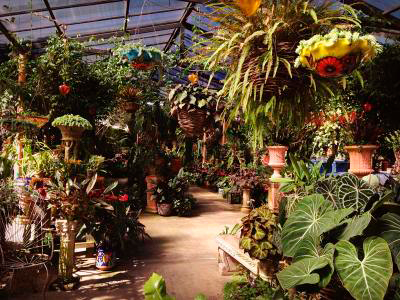 Children under 15 must be at all times closely supervised by a responsible adult to avoid accidents or disruption of others.
No outside food or drinks allowed.
Shirts and footwear are required in the restaurant area.
Cutting or touching plants and flowers is strictly forbidden.
Dogs must be kept on a leash at all times, and you must clean up after your pet.
When swimming in the Emerald Pools: please, no diving!
No screaming, yelling or loud whistling allowed.
Please respect the peace and quiet of nature
Eco-Friendly Park
---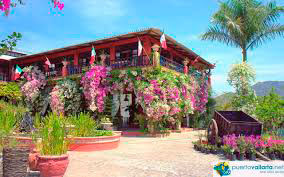 As a nonprofit charitable organization, the Vallarta Botanical Gardens relies on the contributions of their members and donors to sustain the natural sanctuary, continue much needed conservation projects, and further their outreach to the Puerto Vallarta regions community. There are many ways to support the Garden, including donating funds, purchasing a membership or a tile, or joining the team as a volunteer. Donations help support the educational programs, environmental awareness in the community, and much more.


Why become a volunteer?
---
A fun community, great opportunities, and exciting perks:

Free membership to the Gardensunlimited Garden entry! (Conditional upon continued service as specified.)
Free classes, workshops, and events.
Discounts in the Garden restaurant, gift store, & nursery.
Receive one free guest pass for every 20 hours of logged and pre-scheduled garden service in assigned duties.
Put your energy and creativity into the important mission of the Gardens.
Enrich your life with stimulating projects and learning opportunities.
Get to know the Garden staff and other volunteers by collaborating and learning with them.
Celebrate the joys of volunteering during our annual staff and volunteer appreciation day. The next upcoming date is posted in our Calendar of Events.
Read more about How to Volunteer Here


Weddings, Parties & More
---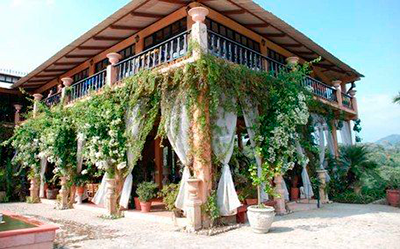 With over 14 viewing trails, countless waterfalls, native flora from all over Mexico & the authentic, nature preserved environment, events hosted at the Vallarta Botanical Gardens are a perfect choice venue for the special day.

Relax and focus on enjoying this magical occasion, as you can count on an experienced special events coordinator and gracious multilingual staff to assist with you every detail.

From floral arrangements and menu planning to photographers and musicians, Vallarta Botanical Gardens can make your event reflects your distinct, personal style.

Stay tuned for more local videos & great content about Puerto Vallarta & the surrounding areas of Banderas Bay in beautiful Mexico!


Created by: Dez of My Deztination


---
Read More Blog Entries
---



---
Back To Topics