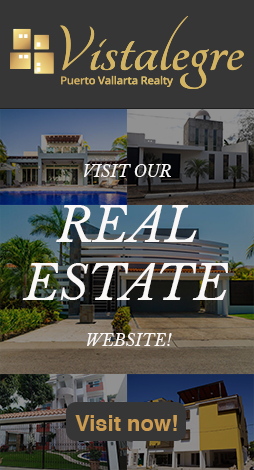 The Cost of Treatment at Public Hospital Without Insurance in Puerto Vallarta, Mexico?
Thur. Jun/6th/2019.
---

---
To understand the medical facilities of Mexico, the first thing you need to know is that Mexico has a variety of public amenities regarding healthcare.
Many health care institutes or hospitals work at either local or state level, while others operate at the federal level.
With a variety of facilities, the cost varies as well. Since there are 31 states and a single federal district, the price of health care is very different. Lets keep our focus at the federal level.
IMSS Clinics and Hospitals
---
El Instituto Mexicano del Seguro Social, (IMS), offers medical services to people who are registered with the public platform. Not only that, but its also the preferred platform for the expats who gain permanent residency in Mexico. The program may not be free, but its certainly affordable. The IMSS has more than 390 hospitals and as many as 6000 clinics.
---
IMMS PUERTO VALLARTA
Address: BOULEVARD FRANCISCO MEDINA ASCENCIO Y MELCHOR OCAMPO 2066 PUERTO VALLARTA, COL, Daz Ordaz, 48310 Puerto Vallarta, Jal.
Hours: Open 24 hours.
Phone: 01 322 224 3838
IMSS treats people who havent got any health insurance but, they must pay. With IMSS, you can always predict your medical bill, since they have a very rigid fee structure. The recent fee structure was updated on 22nd March 2019 in El Diario Official de la Federacin.
Cost Breakdown, Without Insurance, by Different Types of Facility
Here are the most common medical fees; the actual list is extensive.
The breakdown is as per three levels of medical services provided by the hospitals.

Level one is for basic treatments: Such as clinical consultations
- Medical Consultation: $41.21 USD
- Dental Consultation: $43.78 USD
- X-Ray: $18.21 USD
- Ultrasound: $28.73 USD
- Physical Therapy Session: $50.73 USD

Level Two is For Specializations: Such as surgeries, psychology, and obstetrics at the hospitals
- Emergency Visit: $61 USD
- Per Day Hospitalization: $438 USD
- Per Day Intensive Care: $1,968 USD
- MRI: $221 USD
- Surgical Procedure: $1,201 USD

Level Three: Takes care of the most serious cases that may need advance specialization as well as advanced technology and equipment
- Emergency Session: $162 USD
- Heart Catheterization: $2,256 USD
- Per Session Radiation Treatment: $109 USD
- Per Session: Chemotherapy: $370 USD

Dont assume anything when it comes to medical bills; the private facilities may have lower prices compared to government facilities.
The IMSS is a great solution for people who are not covered by insurance; its also believed that the new president will even make IMS free for all.
---
---
Read More Blog Entries
---



---
Back To Topics