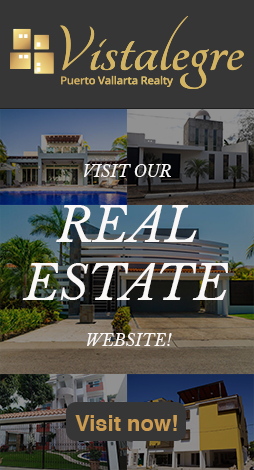 New Healthy Antojitos, Mexican Savory Bites, Cooking Class at Casa Velas in Puerto Vallarta
July 02, 2021

Guests visiting Casa Velas in Puerto Vallarta can now enjoy their favorite Mexican antojitos with a healthy twist. Antojitos ("little cravings") are typically street snacks, small, savory bites intended as precursors to the main event or as a late-night bite after a few drinks. During the class, guests will work with the chef to tailor the recipes to individual dietary needs like gluten-free, low carb or vegetarian. The new private culinary workshop is offered in the hotel's botanical garden, alongside bountiful fruits, vegetables and herbs providing endless fresh ingredients. The two-hour workshop costs $45 USD per person. Below is an example of one of the class' delectable highlights.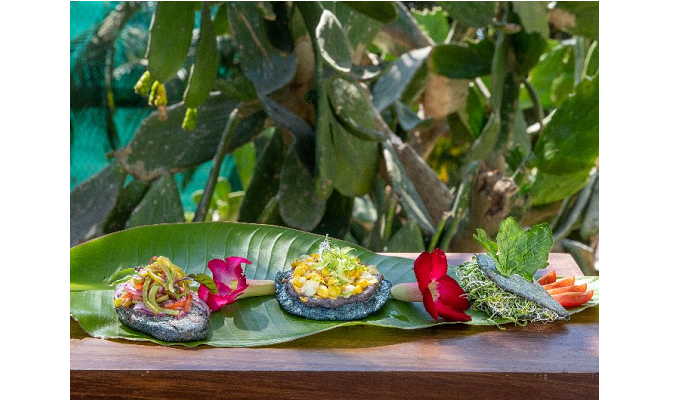 Broad Beans "Dobladitas" Recipe:

Ingredients:

2 C blue corn masa (can substitute yellow corn masa as needed)
1 C broad/fava bean puree
2 ¼ C alfalfa sprouts
1 ½ C fresh basil
1 ½ C spinach
3 ¼ T avocado oil
salt to taste

Directions:

Wash the alfalfa, basil and spinach. Finely slice basil and spinach and mix with the alfalfa germ and avocado oil. Add salt to taste.
Knead the masa with equal parts warm water for about 4 minutes until a dough-like consistency. Form tortillas of about 3-4 inches. Cook over medium heat on both sides.
Top cooked tortillas with the bean mash, fold and cook for 3 more minutes on each side.
Remove from the heat and add the herb mixture. Serve immediately.

The Healthy Antojitos Workshop is just one of the new culinary experiences at the hotel. Additionally, a 'Sabores de México' tasting experience, led by Executive Chef Isaac Esparza, provides an exclusive look into culinary traditions from five regions in Mexico: Jalisco, Michoacan, Durango, Chihuahua, and Oaxaca.
All-inclusive resort rates start at $300 per person per night based on double occupancy. At Casa Velas, luxury accommodations, gourmet meals, premium liquor and wine, 24-hour suite service, use of the fitness center facilities, WIFI, taxes, and gratuities are included in the nightly rate. With a minimum booking of 70 suites and a minimum stay of 4 nights, the nightly buyout rate is $49,420 USD per night. For more information on Casa Velas, please call 1-888-407-4869 or visit https://www.hotelcasavelas.com.

About Casa Velas: Casa Velas is a luxury all-inclusive boutique hotel with pool and Beach Club for adults only in Puerto Vallarta. Reminiscent of a Spanish hacienda, the hotel features 80 spacious suites, some with private pools and Jacuzzis. Nestled on the greens of Marina Vallarta's 18-hole golf course, this Puerto Vallarta hotel offers guests a 25% discount on green fees. Its serene, exclusive setting provides an ideal backdrop for a Puerto Vallarta wedding ranging in size from 2 to 300. ABJA Spa encompasses treatment rooms for singles and couples, a hydrotherapy area, garden-view fitness center equipped with state-of-the-art exercise equipment, and a beauty salon. A novel service is a handbag bar where guests can enjoy use of a "loaner" designer handbag at no extra charge. Emiliano restaurant is in the hands of one of the area's leading chefs serving Mexican and international cuisine. Eduardo Vela Ruiz, founder and president of Velas Resorts, operates Velas Resorts with brother Juan Vela, vice president of Velas Resorts, by his side. Explore tips, recipes, lifestyle and travel trends, and the latest news about Velas Resorts on the digital mag: www.velasmagazine.com.