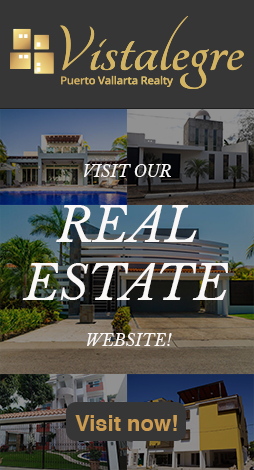 Find Peace of Mind in Puerto Vallarta & Riviera Nayarit
January 21st, 2021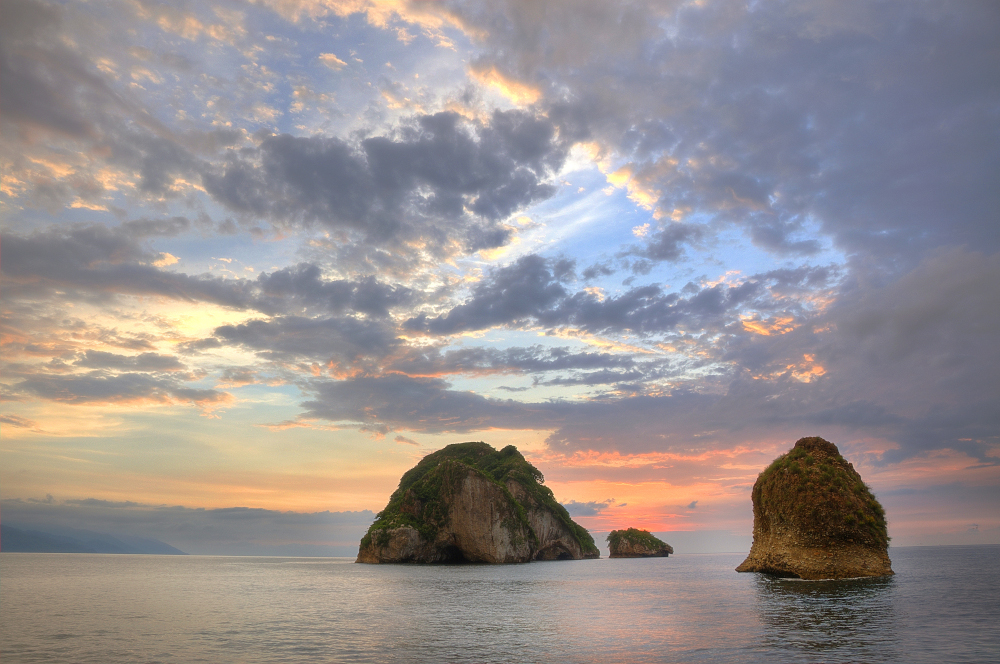 There's a good reason winter is prime time for travelling to warmer climates. Days are shorter, sunshine is scarce and temperatures plummet. Add to that months of lockdown, isolation and pandemic-related stress, and you have a recipe for serious wanderlust.
Those interested in a winter escape, however, are not just looking for a destination that offers sun and sand. But one which also provides peace of mind. The Puerto Vallarta and Riviera Nayarit areas of Mexico fit the bill nicely. They make it easy for anyone to slip into a state of serenity and reclaim a sense of calm. Be that through pristine nature, beautiful beaches, spa sessions or outdoor adventure.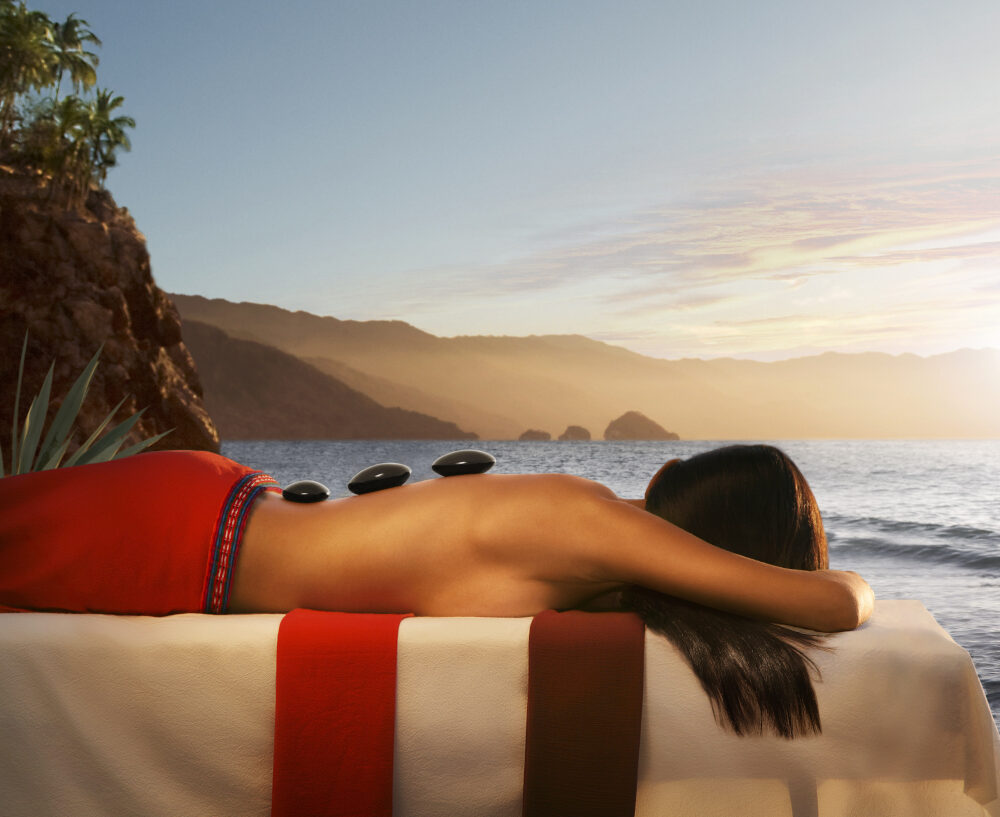 Precautions for peace of mind
Peace of mind starts with feeling well taken care of. A large part of that in this "new normal" comes down to health and safety.
Puerto Vallarta and Riviera Nayarit have each implemented a range of protocols and regulations aimed at keeping both visitors and locals safe. These include several key areas. Rigorous sanitizing of high-touch surfaces (whether at the airport or a hotel). Temperature checks at airports and other establishments. Widespread availability of hand sanitizing stations. Social distancing measures and face masks in common areas and indoors where applicable. And reduced capacity for hotels, restaurants, beaches, sights and attractions.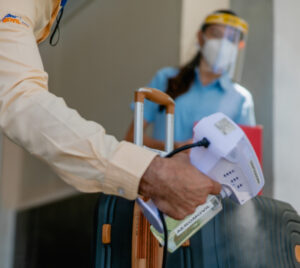 Soothing spa and wellness options
There are no shortage of ways to unwind with a soothing spa treatment whether you're spending time in Puerto Vallarta, Riviera Nayarit or both.
Many spas not only provide traditional offerings such as massages and facials, but also a variety of treatments that incorporate healing rituals. Many of these are based on the traditions of Mexico's Huichol Indigenous group.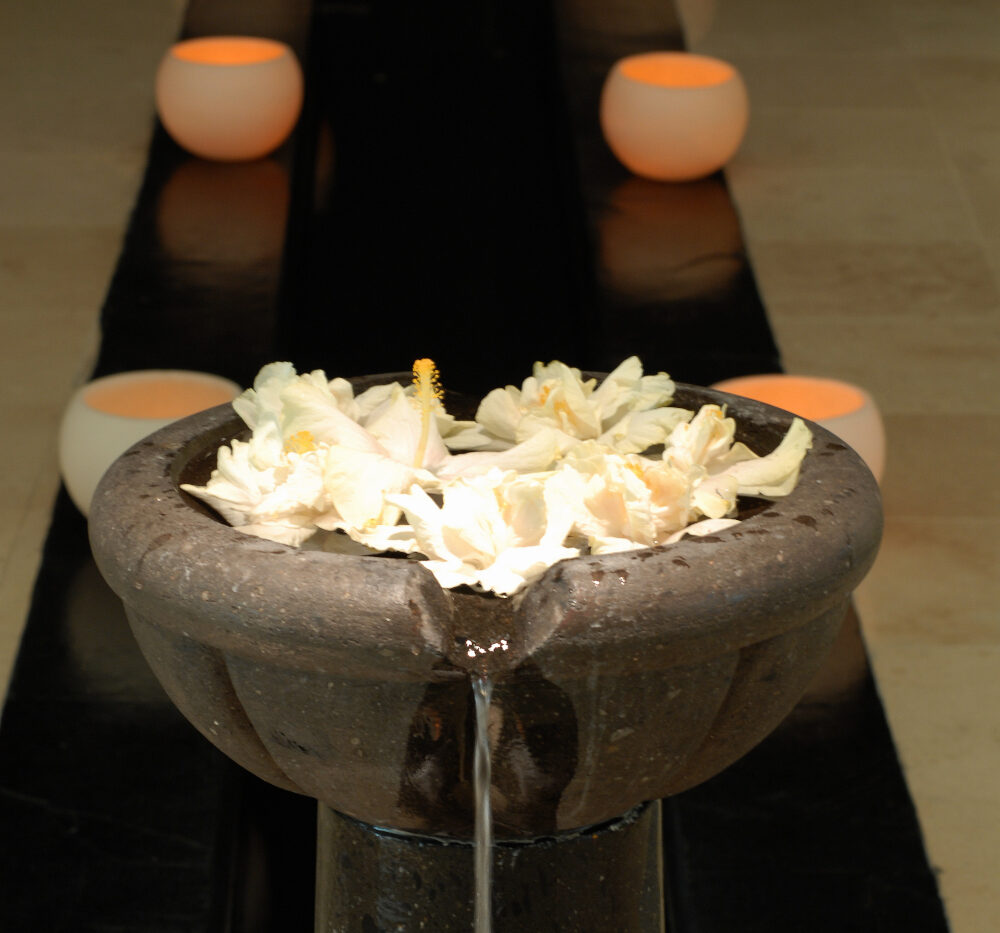 Ohtli Spa at the Marriott Puerto Vallarta offers a unique treatment called Fire Opal Balancing Stone Therapy. The stones are said to stimulate circulation and boost energy. Spa Casa Velas offers more than 60 holistic spa treatments. Many of these use herbs and ingredients harvested from their own botanical garden, as well as therapies inspired by local Mexican tradition.
The 4,000-square-foot AWAY Spa at W Punta de Mita in Nayarit is a nature-inspired retreat for mind, body and soul. It's located in the middle of the jungle, making for an ideal spot to recharge and unwind in a beautiful setting.
And for those interested in the soothing powers of yoga, Haramara Retreat in Sayulita offers yoga retreats and classes in 360-degree view yoga pavilions overlooking the retreat's 12 private acres of tropical jungle.
Bask on a beach
If your idea of zen involves relaxing on a serene stretch of sand, you have more than a few options in both Puerto Vallarta and Riviera Nayarit. There are Blue Flag certified beaches in both destinations, recognized for being environmentally friendly, clean and safe.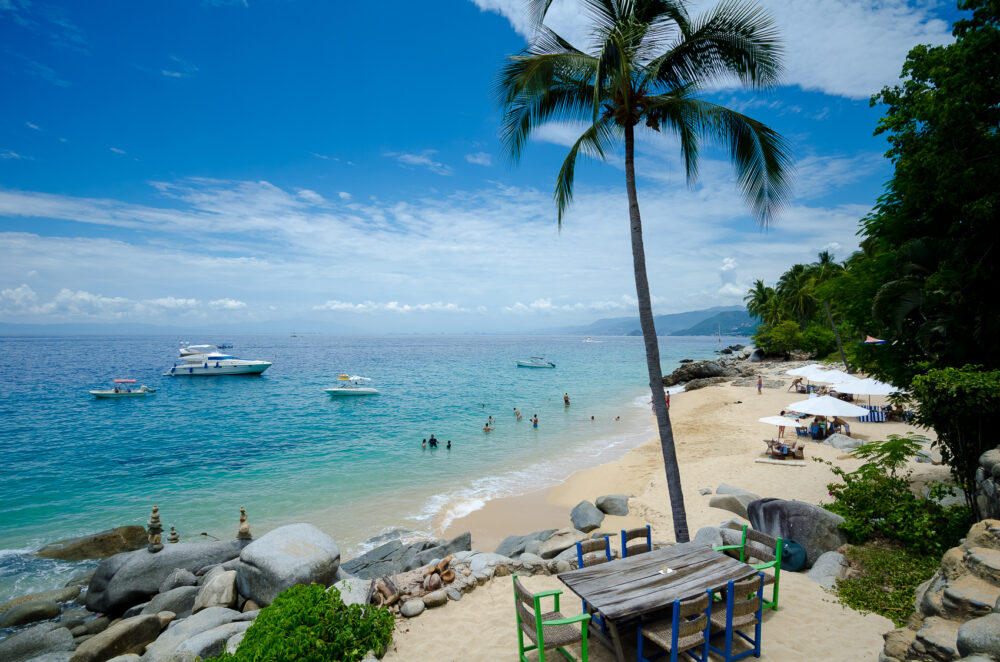 Not far from downtown Puerto Vallarta, Boca de Tomatlán (or just Boca to locals), is a small fishing village. From here you can access some of the area's quieter, more secluded beaches of Banderas Bay. While Playa El Anclote in Punta de Mita is where you can kick back on the sand and go for a swim, or try your hand at paddle boarding.The beach is known as a quieter spot to soak up the sun in the area.
Get active outdoors
Outdoor activities abound in both areas and provide a much-needed respite from daily stress. Puerto Vallarta's Canopy River offers a whole host of options for adventure seekers. Try crossing the longest suspension bridge in the world on an ATV. There's also ziplining, horseback-riding and more.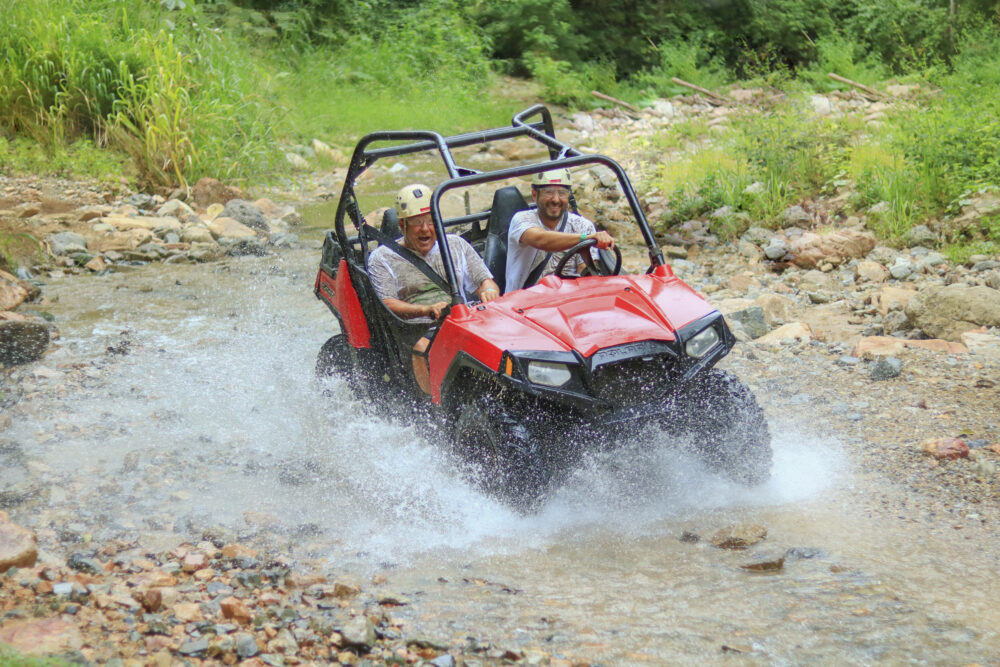 The surrounding Sierra Madre Mountains are also perfect for epic hiking and off-road adventures. Both of which can be done via guided tours from Puerto Vallarta and Riviera Nayarit. Golfers take note: Riviera Nayarit is home to eight beautiful golf courses for every level of player. These include El Nayar Vidanta, Greg Norman Golf Course, The lakes Golf Course, El Tigre Golf & Country Club, Flamingos, Punta Mita Pacífico, Punta Mita Bahía and Litibú Golf Course.
Nurture yourself in nature
Is anything more soothing than being surrounding by nature? Both Puerto Vallarta and Riviera Nayarit are home to an abundance of options for enjoying the area's natural beauty.
El Salado Estuary is a protected natural area located in the middle of Puerto Vallarta comprised of 168 hectares of mangroves, marshes and waterways. The area is home to a diverse array of wildlife. You'll discover 100 species of birds, Mexican spiny-tailed iguanas and more. Take a guided tour and walk along the pier surrounded by mangroves, or take a boat ride through the estuary's channel.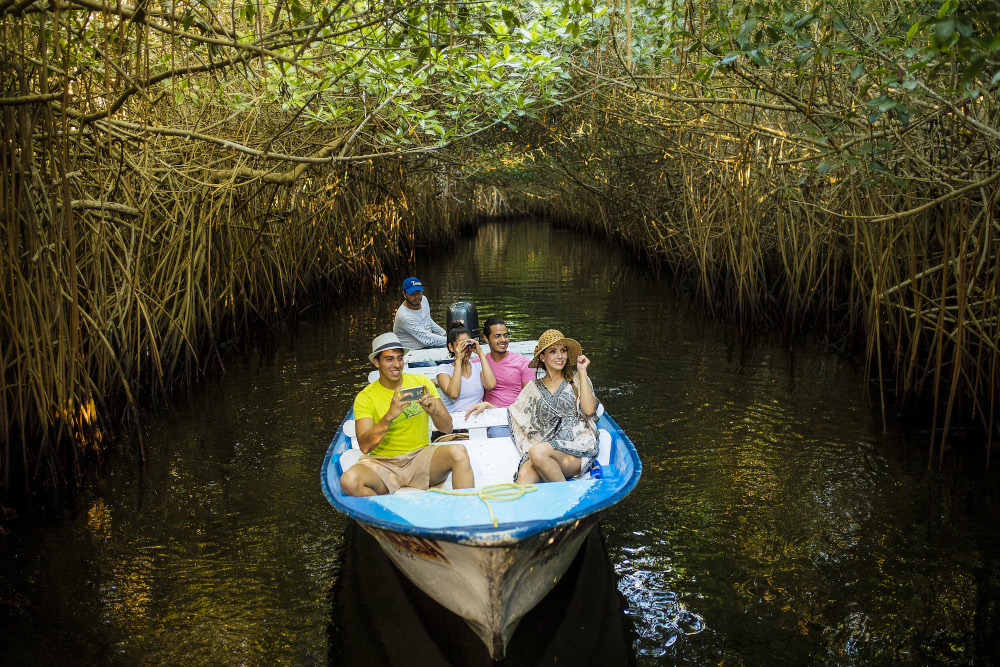 Just off the coast of Riviera Nayarit is Islas Marietas National Park, a UNESCO Protected Area and bird sanctuary. It's sometimes referred to as "Mexico's Galapagos" for its high level of biodiversity (keep an eye out for the rare blue-footed booby).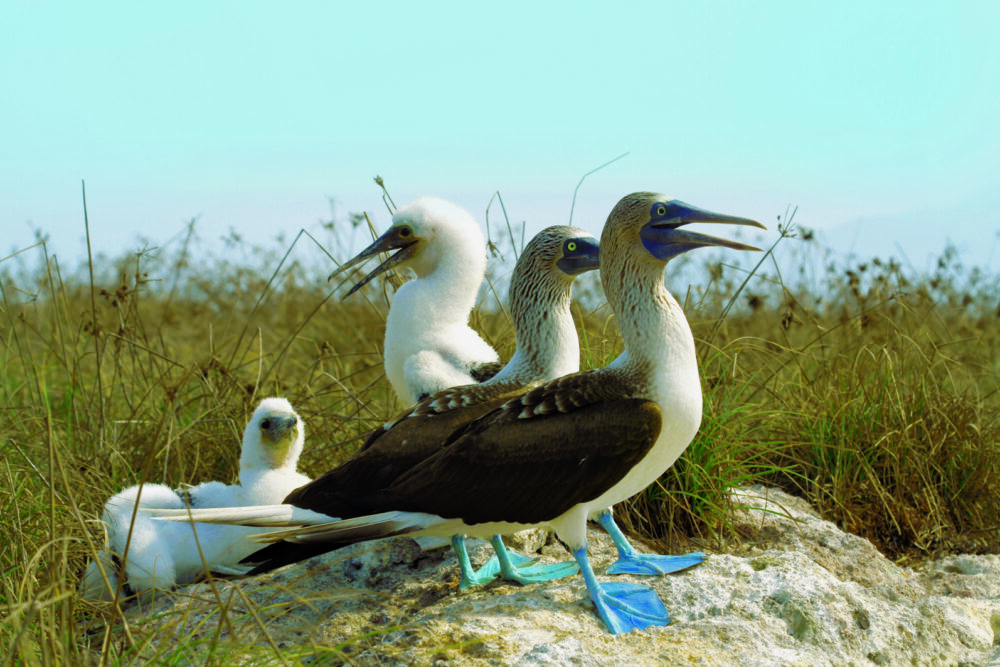 Here you'll also find incredible caves and rock formations, an abundance of marine life, as well as Playa del Amor (Beach of Love), accessible only during low tide by swimming through a tunnel.
Wade into the water
Water-based activities are available in both areas including snorkelling, scuba diving, sailing and much more.
In Puerto Vallarta you'll find Los Arcos National Marine Park, a protected marine preserve consisting of several small islands. Here you'll find one of the best spots in the region for diving and snorkelling. You can also kayak or paddleboard among caves and rock formations.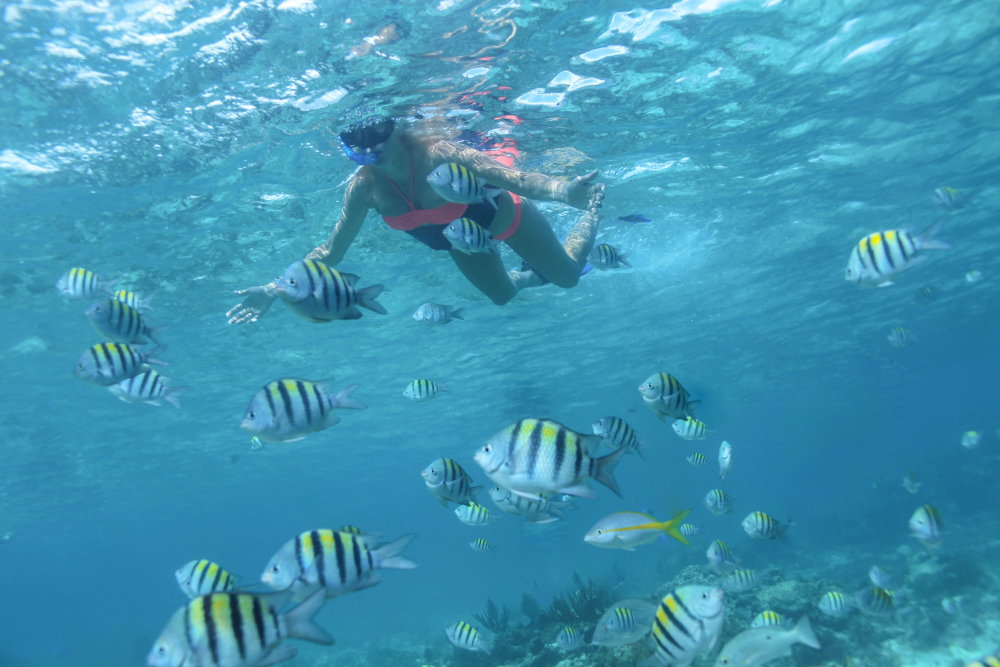 Riviera Nayarit offers anglers the chance to test their luck at numerous fishing locations. These include Banderas Bay, Punta de Mita, Sayulita and Bucerias where you can fish anytime of the year. Or, if you prefer something more active, some of the world's best reef breaks and surfing locations can also be found in Riviera Nayarit.
Both areas also offer whale watching tours between mid-December and late March.
No matter what your version of finding peace of mind looks like–be it snorkelling serenely through schools of colourful fish, working up a sweat with a rigorous hike, indulging in a massage after a yoga session, or simply relaxing on a secluded beach–you'll have no trouble finding it in Puerto Vallarta and Riviera Nayarit.