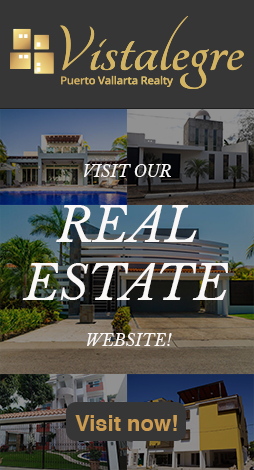 Universities in PV
Fri. Jan/04th/2019.
---

---
Tepeyac Institute
---
Offers a particular methodology in first class facilities, which takes into consideration Catholic religion aspects. Programs are available in English, Spanish and sign language.

Programs offered:
Christian Formation Program
Ministry Training Program
Instituto Biblico San Francisco
Theology Certificate Program
Migration Academy
Summer Institute
Address: Av. Francisco Villa 1505, Primer Piso, Col. Fluvial Vallarta
Phone: (322) 293-7953
Email: [email protected]

Visit the Website


Autonomous University of Nayarit
Universidad Autnoma de Nayarit (UAN)
---
"The University is very noble and advances the cycle of education and will grow with quality, both academically and in infrastructure."

General Director: Mtro. Jos Antonio Czares Torres
Address: Primavera #111, Buceras, Nayarit
Phone: (329) 298-3600;
Email: [email protected]
Visit the Website


University of Guadalajara
Centro Universitario de la Costa (CUCosta)
---
Engineering and Social & Economic Studies are the two divisions in this University. Offering education in the ares of:


Administrative-accounting
Arts
Biological, medical and psychology sciences
Education and humanities
Foreign languages
International studies
Legal studies
Socio-economic
Address: Av. Universidad #203, Delegacion Ixtapa, Puerto Vallarta, Jalisco
Phone: (322) 226-2200
Visit the Website


University of the Americas Vizcaya
---
One of the best colleges in Puerto Vallarta that offer 3-year degrees. There are 12 campuses in Mexico, with a high presence in over 10 cities in the Northeast, Northwest and Western part of Mexico. Degrees offered include:

Accounting
Administration
Architecture
Criminology
Educational Science
Gastronomy
Law
Psychology
Address: 799 Francisco Villa Ave., Col. Versalles, Puerto Vallarta
Phone: (322) 223-3112 and 225-2988
Email: [email protected] Visit the Website


For more colleges, click here.


---
---
Read More Blog Entries
---


---
Back To Topics