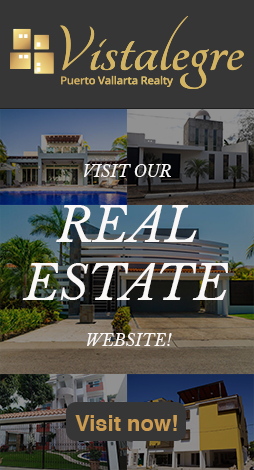 Beautiful Hikes in and around Puerto Vallarta
Fri. May/25th/2018.
---

---
Yelapa Waterfall
---
Located just south of Puerto Vallarta is a small beach town called Yelapa, which can only be reached by boat.

There is a beautiful waterfall just 30 minutes away if you dont mind getting your feet wet on the hike!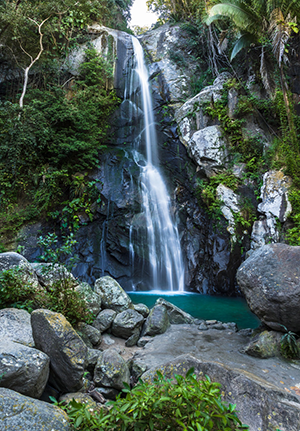 Getting To Yelapa
---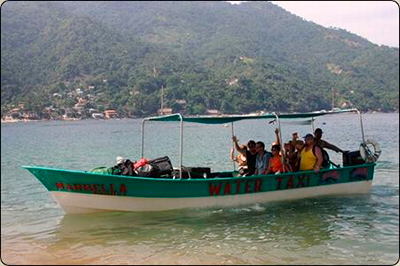 Puerto Vallarta water taxi is 350 pesos (roughly $18 USD) round trip, which includes baggage that you carry on. Last boat from Yelapa directly to Puerto Vallarta departs at 6pm.
Boca de Tomatlan water taxi is just 180 pesos (roughly $10 USD) round trip, or you can purchase a one way ticket for 90 pesos (roughly $5). Last boat from Yelapa to Boca departs at 6pm.
Keep in mind that space on a water taxi is limited, so purchase your tickets early from the Yelapa Water Taxi office, or online here.


Finding the Waterfall
---
When you get to Yelapa, youll find that you have to wade across the river that is located on the backside of the beach. The water never gets higher than your knees.
Once you cross the river, there will be a clear path into town. Follow the trail and keep a lookout for signs to La Casada. There will be plenty of locals to help guide you if you politely ask for help.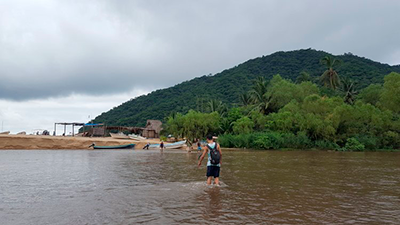 Cascade de el Salto Hike
---
Take a long walk on the beaten path to find a beautiful waterfall and swimming spot. This is a longer hike with a muddy, rocky road, but well worth it!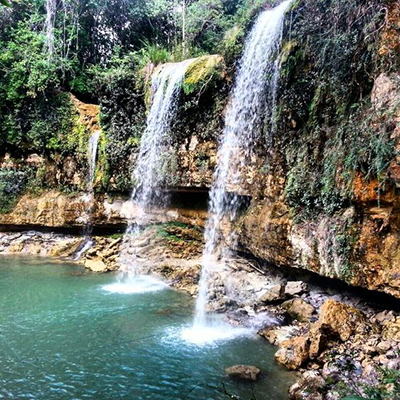 Getting to the Waterfall
---
Horseback journey accompanied by a guide. This local tour guide offers lunch an drinks along with the tour for under $50 USD!



(Photo: Horse Photo Credit: tripadvisor.com)

Walking - be prepared for a traitorous hike lasting a couple hours. Bring lots of water and snacks to stay energized and hydrated. Be prepared to get your feet dirty!
Las Aminas
---
This day-long trip will be going south of Puerto Vallarta for a bus ride, a 2.5-3 hour hike, a boat ride back from Las Animas to Boca, and then a bus ride home to Vallarta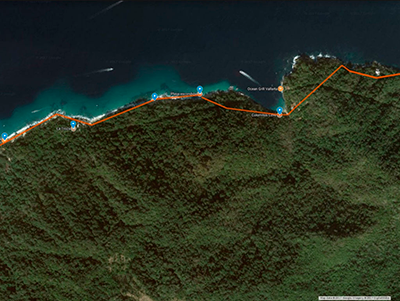 Getting to Las Aminas
---
Take an orange bus labeled Mismaloya/Boca that will cost you 8 pesos (roughly $.50 USD) for about 30 minutes (Try to get a seat on the right side of the bus to get the best view of the river as you ride)
When you get to Boca, go down the hill to the beach and find the trail along the river that will take you across a footbridge to the other side. Ask a local if you cannot find it on your own.

(Photo: Boca trail to LA Photo Credit: villaencantada.com)
Follow the path along the river toward the ocean, which will eventually become a trail going through the mountainside
There is a great rest-spot just halfway through the hike at Colomitos Beach. Its a great spot to stop and rest and eat lunch.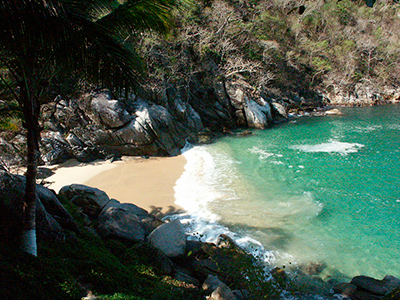 Continue on the path to see the breathtaking beach at Las Animas.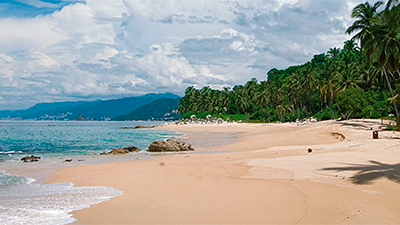 Homeward Bound
---
When youre ready to head back, there are many options!


Hike back the same trail you came from
Take a water taxi back to Boca for $90 pesos (roughly $5 USD)
Private boats are sometimes available if you have a few people for 465 pesos, no matter how many people you have (roughly $250 USD). Ask the beach or a restaurant where to hire one.
Check Puerto Vallartas weather forecast for the next 10 days to prepare your next Hiking Adventure!
---
---
Read More Blog Entries
---



---
Properties of the week
---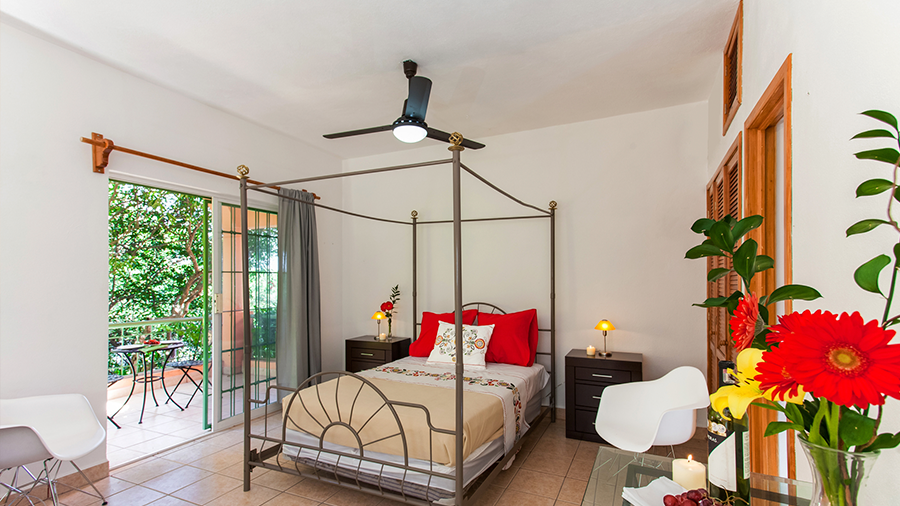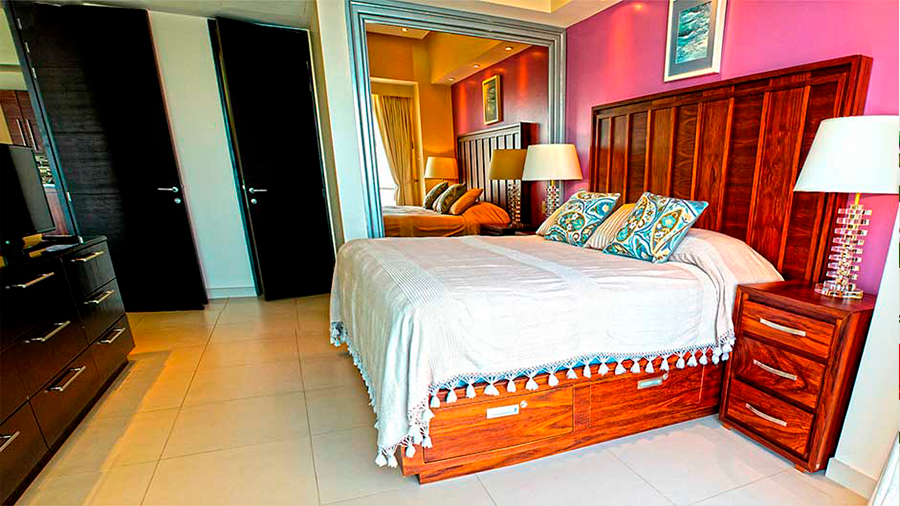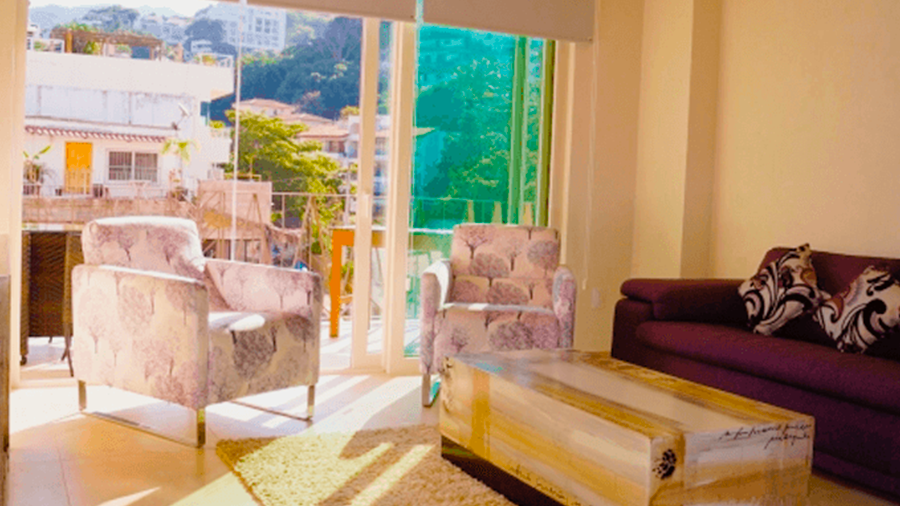 ---
Back To Topics