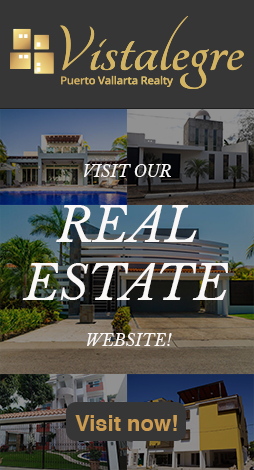 Why Puerto Vallarta?
---

---
Why Puerto Vallarta?
With so many desirable destinations around the world readily accessible to English-speaking travelers, many planning their dream getaway may sadly overlook the picturesque coastal paradise known as Puerto Vallarta, Mexico…at least, before their first visit!

The crown jewel of the Pacific Ocean's Banderas Bay, Puerto Vallarta is a rich tapestry of lifestyles and cultures waiting to be explored by those seeking adventure, unforgettable experiences, and good old fashioned relaxation. One of the largest urban areas in the state with a local population well over 250,000, Puerto Vallarta offers a unique package of oceanfront panoramas, big-city amenities and the authentic Mexican charm that drives many visitors to return annually, or even make it a second home.

Although like elsewhere in Mexico the major and official language is Spanish, English is widely spoken by local residents and even the most uninitiated newcomer can easily discover much of what the Puerto Vallarta area has to offer thanks to the friendly, welcoming spirit shared by Vallartenses citywide.
What Makes Puerto Vallarta Special?
---
Puerto Vallarta is perhaps most well-known for its world class resorts that lure legions of visitors to their tranquil accommodations yearly, but an all-expenses paid seaside seat and limitless margaritas are just one way to enjoy your stay in this dynamic locale.

Those who venture out of the city's Hotel Zone will find that Puerto Vallarta is also home to an incredible restaurant selection, including can't miss takes on traditional Mexican fare as well as exciting interpretations of cuisines from around the world. What gives local food its distinctly delicious flavor is the widely shared focus on the freshest and most wholesome ingredients among establishments in the area, including some of the finest seafood you'll ever taste!

Puerto Vallarta also lays claim to one of the most active nightlife scenes on any of Mexico's coasts, with dozens upon dozens of electrifying options for visitors looking for a great time after dark. Whether you're in the mood for a high-energy dance club, live music from genres spanning classic rock to reggae, some sensual salsa dancing or even just a cerveza or two with an ocean view, there's always somewhere for your perfect night to unfold. Best of all, many establishments are open well beyond 2am, so how long the party lasts is totally up to you!

One of the vital stops on any visit to Puerto Vallarta is the city's beautiful Malecon boardwalk. Spanning over a mile of the Pacific Coast and dotted with bars, restaurants and shops that offer amazing vistas of the Banderas Bay along with your activity of choice, the Malecon is also notable for its collection of statues and artwork. Inspired by the history and culture of the area, these curated installations are an essential part of the Puerto Vallarta experience for anyone looking to scratch the surface of the area's character. Even if a history lesson isn't at the core of your vacation plans, the famously magical Pacific sunset is worth the trip by itself.

The sensational setting of this city by the sea also makes it an ideal backdrop for the thrilling world of watersports. From windsurfing and parasailing to snorkeling and scuba diving, Puerto Vallarta's waters are home to all the most popular tidal thrills sought after by vacationers. The bay is even the scene of a yearly whale migration, and many nature lovers make their way to the area on a yearly basis to observe this seasonal spectacle.

For a somewhat unexpected reason Puerto Vallarta remains one of the most frequently re-visited destinations in all of Mexico, many avid golfers are pleasantly surprised to find the area is a worldwide destination for the game at its absolute best. The city is home to multiple exclusive courses as well as accessible links for casual players, and combined with the year-round sunshine and cooling sea breeze that are the signatures of this coastal Mexican utopia, the area hosts some of the most enjoyable golfing experiences available to the public.
Is Puerto Vallarta Safe?
---
Absolutely! Puerto Vallarta is an extraordinarily safe destination, boasting uncommonly low crime rates when compared with destinations not only in Mexico, but worldwide. The federal government of Mexico recognizes the importance of preserving the inviting character for which its top tourist destinations are known, and so it dedicates significant resources to ensuring the safety of the country's millions of yearly visitors.

While entities such as the US State Department periodically issue travel warnings for travel to Mexico due to the activity of criminal organizations, this issue is chiefly concentrated in the border regions of the country and do not typically affect innocent civilians or visitors. In fact, careful attention to these travel warnings often reveals that Puerto Vallarta and other cities in its home state of Jalisco and neighboring states are often named specifically as exceptions to these safety assessments.

Crime can certainly take place anywhere on Earth, but many potential visitors do not adequately consider just how large a country Mexico is. These travel advisories most frequently address areas several hours away, equal to the distance between Los Angeles and the Midwest, Toronto and the East Coast, or a gap of several European countries! Thanks to the constant efforts of both federal police and local tourism officers who ensure the welfare of travelers in the most popularly visited areas of the city, Puerto Vallarta is consistently one of the safest travel destinations for the typical guest. In fact, the city is often safer than the areas most visitors hail from…even major hurricanes are incredibly rare occurrences thanks to the positioning of the city between the Sierra Madre mountains and the Banderas Bay, which conspire to sap incoming storms of their full power.

Puerto Vallarta is a true paradise for travelers, combining warm, sunny weather with an extensive array of activities and the peace of mind that a visit to a stable, inviting destination can offer a first time visitor. The simple fact is that if you've yet to consider a visit to Puerto Vallarta, you're missing out on one of the premier vacation destinations on the face of the planet.
---
Back To Topics