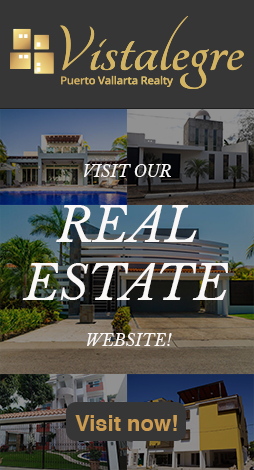 Puerto Vallarta for Retirees
---

---
Puerto Vallarta for Retirees
More and more retirees are discovering the benefits of living out their golden years abroad, enjoying the warm weather, delicious food and high standard of living that a destination like Puerto Vallarta can offer. The city blends the unmistakable flair of Mexican culture with the convenience of a modern city, featuring high-speed Internet connections along with many of the other amenities that individuals have come to rely on.

This beautiful tropical locale can be one of the most romantic vacation destinations on the face of the planet, enjoying a selection of beaches, fine dining from cuisines around the world, and the dreamlike seaside backdrop that makes for outstanding pictures from your trip. Puerto Vallarta is an ideal choice for couples taking a shared getaway to celebrate their love, as the city is dedicated to making the visit of every traveler one of the most memorable experiences of their lives.
Where Do Expats Live in Puerto Vallarta?
---
While there are many areas of the city and beyond that make inviting homes for travelers, those who come into the country for a comfortable retirement tend to cluster in the more dynamic areas of the city. Neighborhoods such as 5 de Deciembre, Centro, and Zona Romantica are the most popular areas of the city among retiring newcomers, bringing a convenient centralized location together with the other benefits that a move to this magical city by the sea can provide.


Is it Hot in Puerto Vallarta?
---
Puerto Vallarta is located in a distinctly tropical climate, much warmer on a typical day than the majority of locales across the US, Canada and the rest of the English speaking world. While the temperature in the area may fluctuate by as much as 10 degrees over the course of the year as the seasons change, the climate is fairly consistent, typically offering days in the 80 degree range and nights that can go as low as 60.

The warmest months are between September and March, leading to the popularity of this time among vacationing visitors to the area, but even in the cold months the temperature rarely dips below 75 or so. The Puerto Vallarta area also features a rainy season throughout the North American summer months, but even these refreshing rainfalls do little to disrupt the signature tropical bliss of the area.


Will Puerto Vallarta be Like Home?
---
Yes and no. While some areas of the city can easily remind a tourist of American vacation hot spots like Miami and Southern California, it is essential to realize at all times that you are in a foreign country. Ideally, you should adapt to it and not the other way around.

Puerto Vallarta does offer its tourists access to the products they preferred at home through specialty stores and American chains such as Wal-Mart and Costco, travelers should not come expecting a carbon copy of their countries. The city does divide itself to an extent between locals and expats, and becoming a member of a local community of countrymen is relatively easy for most newcomers.

However, it is only by embracing the local lifestyle that a visitor can truly immerse themselves into the local culture. Puerto Vallarta is as proud of its Mexican roots as it is of its ability to accommodate curious tourists, and those who make the effort to step outside of their comfort zones as well as their borders have much richer day to day lives here than those that do not. In fact, many who have made the leap fall in love with the local ways and now claim the locale as a home city in its own right.


Will I Need New Electronics?
---
No! Like power sources in the US and other places in the world, Mexico has a 120v standard output, making them compatible with the vast majority of electronic devices with no adaptor necessary. Some of these outlets may not be fully grounded, and those concerned about their sensitive electronics may want to invest in a surge protector, but most new residents experience limited or no issues connecting their devices to the Mexican power grid. In fact, it's likely that individuals considering a permanent move to the country may want to look into bringing their electronics with them or having them shipped, as these items are typically much more expensive locally.


What is Medical Care Like?
---
Many retirees find themselves concerned with the quality of medical care in the country at large, but they should rest assured that Puerto Vallarta is well known for its high quality medical facilities. The city is home to two large and modern hospitals built within the last 10 years or so, San Javier and Cornerstone, as well as a smaller hospital, AmeriMed, with similar amenities.

These care centers are equipped to handle a range of common afflictions such as infections, toothaches and pregnancy along with providing reliable emergency treatment. Although a visit to the hospital is rarely a pleasurable event, the facilities in Puerto Vallarta more than uphold the standard expected by expat newcomers. The city is also home to a number of outstanding dental practitioners.


Mexican Time
---
A common surprise among newcomers from faster paced cities in metropolitan areas north of the Mexcian border is the somewhat slower pace of life. Many individuals arrive expecting all loose ends to be tied up within a few days, when in reality the process is often more deliberate. Mexican culture prizes healthy work-life balance and a strong preference for a job well done over a job quickly done, and patience is often key whether waiting for documentation or installation of services such as the Internet due to the more relaxed attitude prevalent in the country.

Retiring to sunny Puerto Vallarta has a range of tangible benefits for retirees. From a more realistic cost of living for those relying on a fixed income to the big-city amenities travelers demand from a world class destination, Puerto Vallarta is a great place to find yourself after you leave the office for the last time. It may not be quite as Americanized as other popular Mexican locales, but the intoxicating blend of local culture and foreigner friendliness have made it into one of the most popular global destinations for retirement.


---
Back To Topics