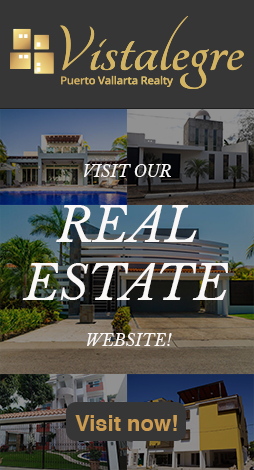 Puerto Vallarta for Pet Owners
---

---
Puerto Vallarta for Pet Owners
No devoted pet owner could possibly stand to be away from their precious pet for an extended periodafter all, it's a member of the family too! Luckily, thanks to the extremely pet friendly culture of Puerto Vallarta, you won't have to leave your fuzzy friend behind when it's time for fun in the sun.

Pets are just as treasured in the city as back home, with entire communities sharing the joy and responsibility of taking care of a beloved mascota. This means that many establishments are engineered specifically for the needs of pet owners. In fact, many businesses in downtown Puerto Vallartaeven those unrelated to pet care--leave regularly changed water bowls in front of their establishments so that a thirsty trotter can enjoy a delicious drink!

That level of care for family companions is why Puerto Vallarta is consistently rated among the top vacation options for owners of pets, drawing increasing numbers of families and fur each year.


Are there Pet-Friendly Resorts in Puerto Vallarta?
---
Yes! Puerto Vallarta's pet friendly resorts are among the finest in the country. The city is home to hotels across price points that cater to the needs of pet owners with essential amenities such as feeding bowls, pet beds in room and fun toys. A few of these establishments even have outdoor exercise areas and cleanup bags for mess-free walks as well as premium services such as day care, grooming and even pet massage. Some may charge a deposit for potential clean-up and others may have limits on the size of dog they can accommodate, but there are many great options for family vacations with a pet.


Activities for Dogs in Puerto Vallarta
---
Naturally your pet wants to enjoy its vacation just like you do, and the welcoming nature of Puerto Vallarta makes an enjoyable stay for everyone. A favorite activity for locals and visitors alike is a visit to one of the city's beaches with their pets, playing a game of fetch or allowing them to frolic in the sand and surf.

Most pets enjoy natural beauty as well as high energy spaces, and the Malecon delivers plenty of both. The typical day in Puerto Vallarta sees hundreds of pet owners enjoying a stroll along this scenic promenade, meeting fellow fur friends and their pet parents. Be sure to stop into the beachfront stores for some quick shopping on your way down the shoreline, they almost universally allow pets inside.


Are Businesses in Puerto Vallarta Pet Friendly?
---
Very. Many bars and restaurants in the downtown area welcome pets and their owners to sit and enjoy a drink. Even some local clothing and souvenir shops will happily greet your companion as it leads you and your family through the front door. There is even a pet friendly co-working space in town, Vallarta CoWork, for travelers who may need access to a high speed connection during their stay in paradise. This state of the art facility located a block from the Malecon features powerful air-conditioners and a pet-friendly policy, is perfect for visitors who may need to get a few hours of work out of the way before getting back to their beach chair.


Getting Your Pet to Puerto Vallarta
---
There are a number of pet friendly air carriers that accept animals in the cabins of their planes or in specially designed holds. Typically, you can bring up to two household sized pets with you on a trip into Mexico. Any food should be secured in a clear zip bag, and must be vegetable based to prevent the spread of foreign bacteria. Unlike many other countries, Mexico does not quarantine pets from the US or Canada before they enter the country in order to expedite the trips of visitors with pets.

However, pets must carry the proper documentation to enter the country for the protection of the country's native animals. They must hold two original copies of the Mexico Health Certificate indicating outstanding physical health and total freedom from parasites, external and internal. The pet must also have a current rabies vaccination as well as vaccinations against hepatitis and distemper. A Rabies Certificate should also be included in this travel documentation.

Once you have arrived in the country, you must contact the authorities for a brief inspection and confirmation of document validity.


Are there Veterinarians in Puerto Vallarta?
---
Another reason Puerto Vallarta is such an appealing destination for pet lovers is their local network of elite veterinarian professionals. They have access to the most current tools and treatments and can provide expert assistance your pet in case of illness or emergency. Most veterinarians in the area also speak English or have a representative that does, so language will be no barrier in case your four legged friend doesn't feel well. Some even make house calls, so your pet always has access to the care it needs.

Puerto Vallarta's pet friendly culture makes it an attractive destination for tourists who can't bear the thought of leaving their companions at home. With the proper documentation and preparation, every member of your family can have a great time on your getaway.


---
Back To Topics