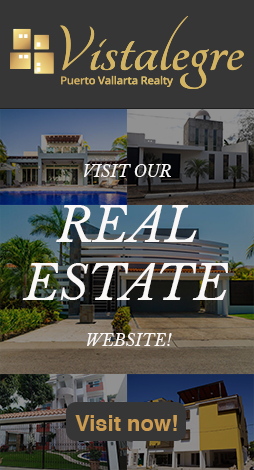 Out LGBT Community
---

---
Our LGBT Community
Due to Mexico's deep religious roots that help define the society to this day, many LGBTQ travelers find themselves concerned about the realities of travel to the country.

Fortunately for the community, Puerto Vallarta is a noted exception, boasting a reputation as one of the friendliest and most tolerant tropical destinations in Latin America. In fact, Puerto Vallarta shares a San Francisco-like designation as an alternate lifestyle capital on a global basis, and the city is rich with accommodations, activities and amenities that celebrate their unique sense of pride.

Puerto Vallarta is an extremely appealing choice for travelers wishing to experience a taste of authentic Mexican culture combined with a warm, welcoming atmosphere. The city has a range of reliable modern resources such as Internet cafes as well as ubiquitous ATM machines for both pesos and dollars along with a world-class airport in Aeropuerto Internacional Licenciado Gustavo Diaz Ordaz, or PVR.

How LGBT-friendly is Puerto Vallarta?
---
Surrounded by beaches, mountains and dense tropical jungle areas, this locale offers something for everyone, and much of the town is specifically dedicated to serving the LGBTQ community. Puerto Vallarta lays claim to over a dozen hotels that take a focus on their needs, bed and breakfast establishments that provide a more intimate experience, and a host of special tours designed specifically around the interests of the community.

One of the most prominent celebrations of LGBTQ freedom in Puerto Vallarta comes in the form of its world famous gay beach, Playa De Los Muertos. One of the largest beaches on the Pacific coast of Mexico, this beach is divided into two zones, one of which is a hotspot for community activities. Visitors interact openly with interested locals on this beautiful section of shoreline marked by its scores of blue chairs serviced by nearby bars, restaurants and resorts.

Puerto Vallarta also has a visible appreciation for drag culture, with multiple venues in town showcasing this distinctive brand of entertainment. The largest and highest profile venue for these events is Act II Theatres, which regularly hosts plays and musicals inspired by the community in both English and Spanish.

The Malecon, the recently reconstructed historic boardwalk that frames a mile of the city's coastline, is another worthy stop for couples visiting Puerto Vallarta. This spectacular promenade is packed with activities for the traveling couple, including live performances, a collection of sculptures inspired by the history and culture of the city and other special attractions. Best of all, the stunning sunsets that are a daily staple of life on the Banderas Bay are just the beginning of the dynamic, high energy nightlife scene that permeates the boardwalk and beyond.

Puerto Vallarta is also home to an extensive network of gay and lesbian bars and clubs that bring community members of all backgrounds together to enjoy bassy beats and breezy tropical nights. Singles and couples both young and old flock to these free spirited clubs, concentrated mainly in the area of downtown Vallarta, to enjoy cocktails and street tacos until the wee hours of the morning. Marked with the signature rainbow flag that has been adopted as a symbol of the community, these gay friendly places are easy to spot and easier to love for curious travelers.

Gay Zona Romantica
---
Zona Romantica, or the Romantic Zone is another can't miss destination for LGBTQ visitors to Puerto Vallarta. Known locally as "Old Town" for its standing as the center of the city as it appeared in the 50s and 60s, this area is known for its wide range of outstanding restaurants featuring an unrivaled selection of Mexican food choices as well as cuisines from around the world. It's also a popular landing spot for gay and lesbian expats moving into the city, making this a true home away from home for members of the community. A stroll through these cobblestone streets, with its characteristic local markets and street vendors, is an ideal way for a couple to spend an afternoon of sun soaked leisure.
LGBTQ In Local Society
---
The LGBTQ community also plays a prominent role in local events. The city is home to the yearly LGBT Business Expo, one of the largest events of its kind in Latin America. Lesbian visitors may want to plan their vacations around the Pink & Proud Women's Party, an awareness campaign intended to boost the profile of the community in the area. Puerto Vallarta also hosts an annual celebration of the community known as Vallarta Pride, a multi-day extravaganza featuring music festivals, beach parties and fashion exhibitions along with a mass commitment ceremony to highlight the legal status of these unions in the city's home state of Jalisco.

While many destinations around the world present challenges to the LGBTQ traveler looking to explore the local culture, Puerto Vallarta extends a gregarious greeting to gays and lesbians seeking sunshine and a sea breeze. With so many establishments and events in the area catering specifically to the lifestyle, a visit to this city by the sea can be the relaxing escape from reality a LGBTQ couple needs.

---
Back To Topics