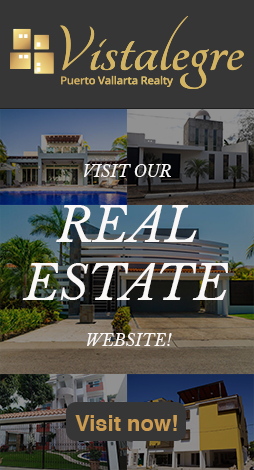 Puerto Vallarta for Families
---

---
Puerto Vallarta for Families
Many people think of exclusive resorts and couples escapes when they think of Puerto Vallarta, but the city has also become an excellent vacation destination for families as well. Many of the same uniquely inviting aspects that make it a popular locale among adult visitorsbeautiful weather, great food and an array of activitiesmake it just as good a choice for couples whose children tag along on their tropical getaway.


Puerto Vallarta for Kids
---
Of course, children of all ages enjoy fun in the sun alongside the spray of the sea, but those looking at Puerto Vallarta as the destination for their next family vacation will be pleased to discover how family focused this town can be. Puerto Vallarta is a very child friendly city, hosting a range of hotels and resorts specifically directed at visiting families. Many of these local establishments also include child-only pools and kids clubs, where children can find safe and fun activities while their parents find a few precious minutes of privacy.

For obvious reasons, the daily Pirate Tour is also an extremely popular attraction for visiting families. This adventure on the high seas offers amazing views of the city along with an immersive performance that involves mast swinging pirates, a thrilling sword fight, an on-board treasure hunt and a walk of the plank for one unfortunate sea dog. Spanning a 7 hour ride in total, the trip includes a stop on a remote beach for water activities as well as food, drinks, and all the smiles you can possibly handle.

There are an endless number of tours, experiences and events aimed at families with children in the area, from cultural options such as the Malecon sculpture tour and Museo Naval that can help spark the cultural curiosity of young travelers to performances by street artists citywide as well as officially sanctioned family exhibitions.

Other family focused options that offer a welcome dose of culture include the iconic Los Mangos Library, the Teatro Vallarta, and the Cuale Cultural Center in center city Vallarta. There are also a number of movie theaters in the area, and families can catch a current release or a classic film in English or subtitled Spanish in these cool, air-conditioned venues.


Family Activities in Nature
---
Perhaps Puerto Vallartas greatest resource is its range of natural habitats, from the sparkling waters of the Pacific to the dizzying heights of the nearby Sierra Madre range to the verdant jungle that bookends the local area. This makes it an incredible place to introduce children to the wonders of nature in their purest form with an educational hike or guided wildlife tour.

One of the most treasured destinations for lovers of nature is the Vallarta Zoo, an animal preserve built directly in the lush green setting just south of the citys center known as Mismaloya. Featuring a wide range of creatures in their natural habitat, Zoologico Vallarta is a great place for curious children to experience their favorite animals along with species exclusive to the area, allowing families to interact with the residents of the zoo like never before.


Where Can We Swim with Dolphins?
---
The Banderas Bay is famous for its seasonal population of dolphins, representing a critical stop in the local migration and mating process. While dolphin sightings are relatively common for sharp eyed visitors to the citys beaches, those who want to get up close and personal with these playful marine mammals can take advantage of the dolphin preserve just north of town. This unique environment gives families the chance to interact with dolphins, sharks and other deep sea denizens, and its convenient location is just minutes away from downtown Puerto Vallarta via the main road into the city, Boulevard Francisco Medina Ascencio.


More Water Fun
---
The tropical backdrop of Puerto Vallarta is meant to be experienced as well as admired, and there are a number of local activities that can help the whole family get into the spirit of appreciation for this unspoiled setting. A few minutes south of the city sits the water taxi hub of Mismaloya, from which families can hire a seafarer to transport them to the hidden beaches of Yelapa. In this secluded area, families can enjoy activities such as swimming, snorkeling and kayaking without being disturbed by the large crowds that can descend upon more tourist focused beaches.

The waters of the Banderas Bay area also contain prime surfing zones, making it an ideal place to learn the basics of this exciting sport. With the waters at the edge of the big city itself are noted for their calm, tranquil nature, a quick trip to Punta Mita can provide the active swells a satisfying surf experience relies on, and there are a multitude of qualified and patient teachers in the area to offer the guidance and support you need to catch your first wave.
Volunteering
---
Dedicating some time during your vacation to volunteer work is an outstanding way to demonstrate appreciation for the warm welcome extended to visitors as well as a familys fortune in life. There are many local volunteering centers that focus on volunteer activities such as building toys for underprivileged children, homework help for students and basic English lessons, and these community centers are vital to the quality of life in the areas they serve. Your children may even be rewarded for their efforts with a few new Spanish phrases.


Everyday Adventure
---
Perhaps the most appealing part about a family trip to Puerto Vallarta is how common activities seem to be infused with new life in this tropical utopia. Kids will long remember a family bike ride along the coast through the magic of the Malecon, and the city even shuts down a portion of the main highway at the shore edge of the city on many Sundays to welcome non-motorized traffic. Bring your family and their roller blades, bikes or scooters for an unforgettable experience.

Held each Saturday just outside the center of the city, the Old Town farmers market showcases products grown or manufactured within 75 kilometers of city limits, making it a celebration of local culture. It is home to fresh seafood and produce, including local fruits and vegetables that can help expand your childrens picky palettes. Nearby, local artists make eye catching products by hand for them to enjoy. Watch basket weavers and other creators go about their strangely hypnotic work and watch them gain a new appreciation for individual craftsmanship. Live music is also a staple of this weekly affair, and families from around the area as well as visitors gather for a fun filled afternoon of dancing.

Puerto Vallarta is an excellent destination for pairs and parties, but the deep appreciation for family culture makes it much more than a simple tourist town. A trip to Puerto Vallarta can offer your family a closer bond through sharing new experiences that will last a lifetime.


---
Back To Topics