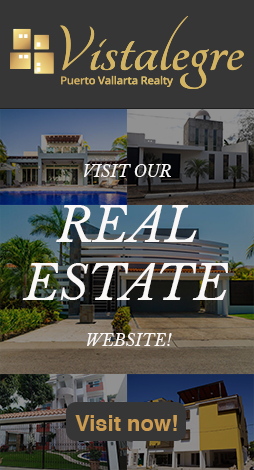 Playa Resorts Honors Top Travel Advisors at VIP Event in Puerto Vallarta
Playa Hotels & Resorts is not holding back when it comes to supporting the travel advisor community.
The company just wrapped up another successful event, this time honoring top agents at a VIP FAM trip
in beautiful Puerto Vallarta, Mexico. The three-night event was held at Hyatt Ziva Puerto Vallarta.
"We have these events to keep showing them all the new changes and what's going on with Playa Hotels & Resorts,
and we feel that their personal experience of being here is the best way for them to get out and sell it," said Andrea
Wright, Vice President of Travel Industry Sales, Playa Hotels & Resorts.
"They feel it, touch it, taste it, and it's very easy for them to sell. It also has been extremely paramount and important
this year that they show all of their clients that it is safe to travel and kind of go through the process, including all of the
safety protocols."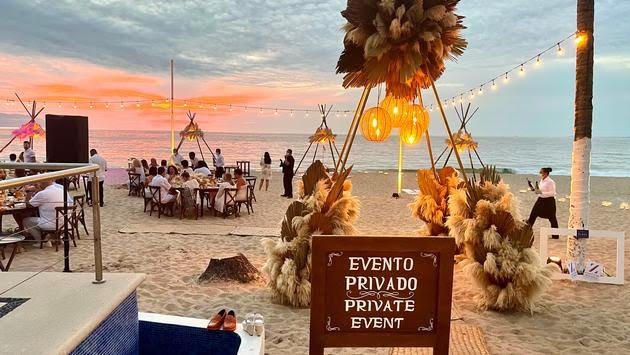 The Playa team kicked off the first night by welcoming travel advisors with cocktails and dinner amongst a stunning terrace
set up. In attendance with Wright were Kevin Froemming, Executive Vice President and Chief Commercial Officer, Playa Resorts;
Fernando Cardoso, Hyatt Ziva Puerto Vallarta's General Manager; and Pilar Alvarado Robles, Director of Sales, Hyatt Ziva
Puerto Vallarta. Encouraging messages of high hopes for a great year ahead filled the air.
Jessica Pressler, travel advisor with Blissful Honeymoons and Destination Weddings, felt Playa took a chance on her by inviting
her to the Los Cabos event back in the fall. It didn't take her long to reap the rewards of attending an in-person event.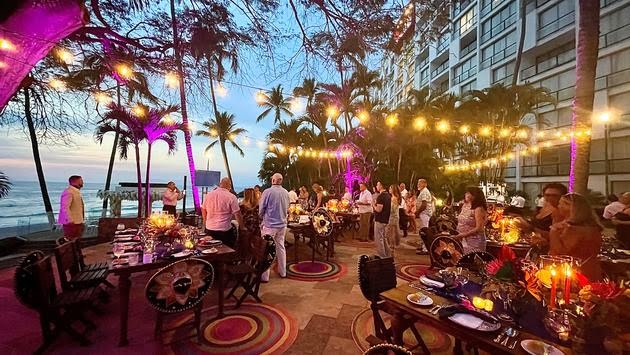 "I just saw how dedicated they were to travel advisors through the hardest time that we've ever been through. Shortly after
the event, I closed a wedding with Playa, and I've been booking them ever since," Pressler explained.
"My rep Michelle Payette is amazing. She is the most prompt BDM I've ever worked with for the seven and a half years I've
been in the industry. She wants my business to grow, and I can see she cares."
With learning, connecting and experiencing in mind for what Playa envisioned these agents getting out of the event, Thursday
was a day packed full of opportunity.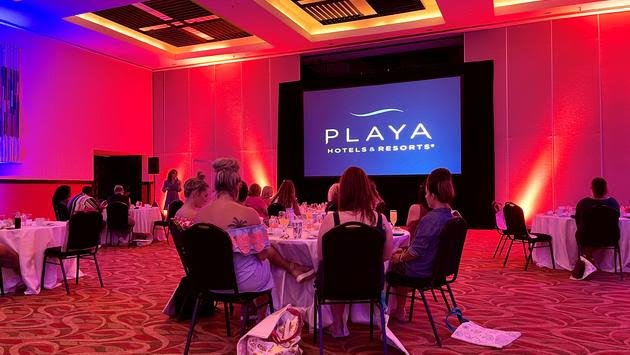 The morning began with a site inspection and a Playa presentation so the advisors could learn a bit more about the property
they were staying at as well as new updates with the company in general.
The afternoon provided opportunities to connect with both other agents and the destination itself through optional excursions
such as exploring downtown Puerto Vallarta and the Malecon boardwalk, an aqua journey and a jungle tour. Agents could also
simply choose to enjoy everything the Hyatt Ziva has to offer like the various pool areas, beach, kayaking and paddleboarding,
among other amenities. After a day of fun, the evening wrapped up with a karaoke contest at Hyghlightz Sports bar.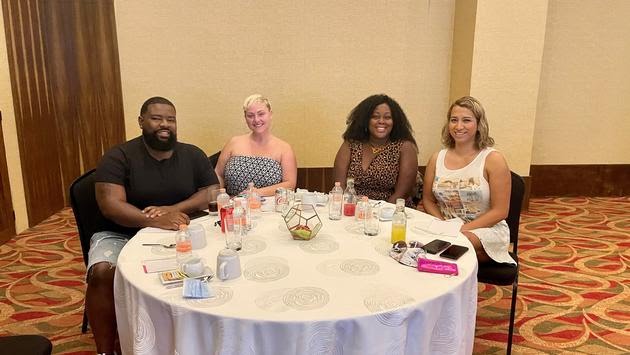 Friday morning began with beach yoga for those who were interested followed by two different seminars put on by Playa BDMs
Jermaine Humphrey and Randolph TenEyck. Pressler took advantage of all the opportunities to connect and grow with fellow
industry workers.
"I love just networking with other travel advisors and Playa reps. I continue to feel the love from Playa, and I'm making friends
which is one of my favorite parts of these trips in general. They allow you to connect, talk business, figure out what is working
and not working and how we can make things better for each other and the industry in general," she said.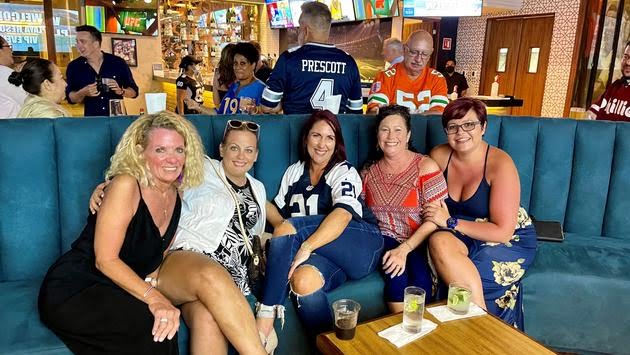 Many of the travel agents mentioned that Playa is the first hotelier to offer these types of events during the pandemic, and
they are witnessing the revenue it creates almost immediately. They not only feel but truly appreciate the support Playa offers,
and it transitions into increased sales with the company.
Froemming explained that taking care of customers, partners and employees remains at the top of the list for Playa Hotels & Resorts.
"One of the things we're so proud of is our employees that take care of the guests. For me, it's really hard not to bring people down
to see this because it is so different. 'Service from the heart' isn't just a slogan, it's something that's ingrained in all of us. It comes
from a philosophy of saying 'if we take care of our people, our people will take care of our customers,'" he said, adding that bringing
agents on these events to meet the staff allows them to develop a deeper, long-lasting and meaningful connection with both the people
and the place.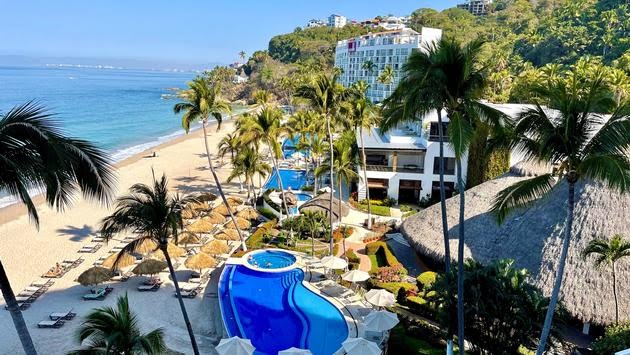 Froemming pointed out the fact that travel advisors and Playa employees say it all when they entrust their most special moments
with the company. From a romantic proposal and a destination wedding to family fun and a girls getaway, Playa has a way of bringing
travelers' dreams to life.
The event concluded with an immaculate farewell dinner on the beach. With gourmet cuisine and delicious drinks flowing, local live
music filling the air and a classic Puerto Vallarta sunset on the horizon, travel advisors relaxed and took in the final evening of bliss
before heading back home to hit the ground running.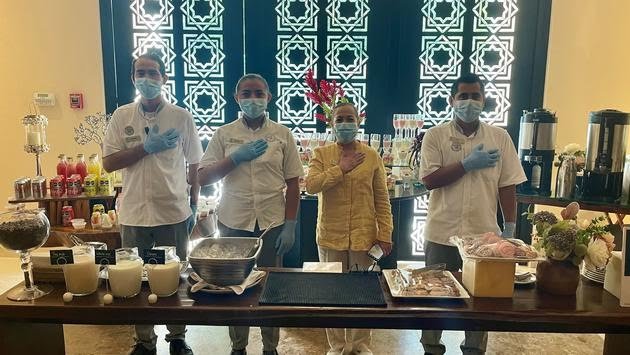 Pressler is thrilled with her new partnership with Playa, and she plans to continue giving them her support. "They are investing in
us here, and I'm excited to continue to give them business because through the hardest time in our industry and in my career,
they've made me feel supported, and that's the most important thing as a travel advisor. We need support through this difficult time,"
she said.
Armed with the tools they need, Wright hopes this VIP FAM trip provided agents with excitement for the year ahead: "I hope they find
a newfound energy and get some excitement that 2021 is going to be a good year. It's time to start looking forward and get excited
about the future."